The Qubop Story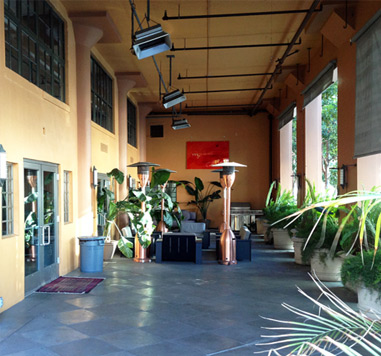 Originally founded in 2002 as a digital agency, Qubop offers mobile product design, platform consulting and application development for the iOS, Android, Windows Phone and BlackBerry platforms.
We are currently located in the SOMA district of San Francisco, near the Embarcadero and Bay Bridge, and just a short walk from the Ferry Building.
The rise of mobile represents a major shift from a web-centered world, and demands new products with different strategies. Qubop's mission is to provide these products and strategies to our enterprise clients.
Our People
Qubop has strong in-house development teams for both iOS and Android. We have successfully designed and shipped dozens of mobile apps aross all modern platforms, providing end-to-end solutions from the earliest discovery phases to full application programming and ongoing maintenance.
Our core team has been working together for over 10 years, from the earliest days of mobile applications, and also has extensive experience with web development, game development, user interface and product design.
Qubop is based in San Francisco, California, and our team includes mobile engineers, graphic design talent, UX/UI experts, and project management. Our clients can be found in North America, Europe, Asia and Australia.
Meet the Founder
Chia Hwu, CEO
Chia's background spans product design, marketing, and both hard sciences and the visual arts, and includes seven Silicon Valley startups. Before Qubop, she was Director of Marketing and Developer Outreach at Corona Labs, where she was responsible for leading brand strategy, public relations, and product marketing for their mobile tools.
Chia previously worked at the Google-funded 23andMe, where she built the company's user communities, created a new product line and social campaign that increased sales by 10x, and managed some of the earliest efforts in marketing genetics to consumers. At Loyalty Lab, Chia sold loyalty programs to major retailers like Smith & Hawken, RedEnvelope and Nine West.
Chia has worked in biotech as a medicinal chemist, completed all coursework for a PhD in Chemistry, received her MS from UCSD, and earned her bachelor's degree from Williams College. She is a coauthor of Teach Yourself the Twitter API in 24 Hours (Sams) and an expert at the integration of game mechanics and social features into apps.