Presentations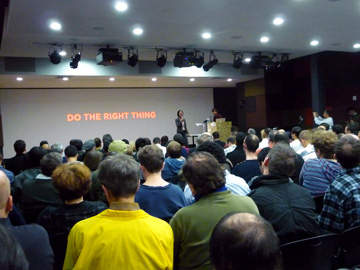 Qubop principals are available to speak at conferences, meetups and corporate events. For a list of past and future appearances, see the News page.
With substantial teaching and training backgrounds, Chia and Evan have a long history of well-received workshops and talks. They have delivered keynotes, presentations and panel appearances in the US, Canada and Europe.
Previous Qubop presentation decks can be viewed on Slideshare »
Areas of expertise: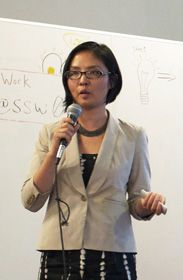 Mobile product design
Strategies for the mobile platform landscape
App stores and developer programs
Current UI trends for iOS, Android and Windows Phone
Cross-platform technologies and design issues
Mobile game development
Gamification and social media
Mobile in the healthcare industry
Mobile project planning
Contact info@qubop.com for further information or to arrange speaking engagements.
Comments from previous audiences: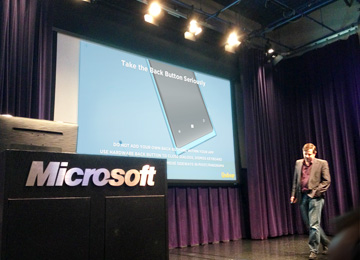 "Well-prepared, thought-provoking and actionable."
"Insanely great speakers"
"Mind blowing...I learned a lot about the new designs and UI interfaces that are hot right now."
"Wonderful to combine both developer and design sensibilities -- crucial for mobile phone app development!"
"The Qubop presentation was by far the best because it was the one I learned the most from -- for me it was because they shared consistently solid examples directly tied to principles they had insights on."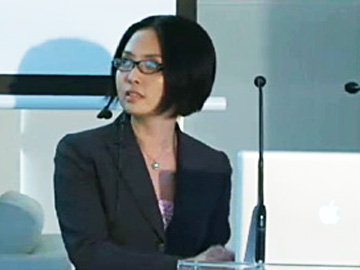 "Great presentations, lots of thought provoking information."
"Great speakers and content. A fantastic meetup that couldn't conceivably get better."
"Excellent meetup, learned things, thought-provoking."
"The speakers were well-prepared, making for a great evening."
"I learned a lot. The speakers were very entertaining!"
"Excellent capture of the key elements transforming healthcare."